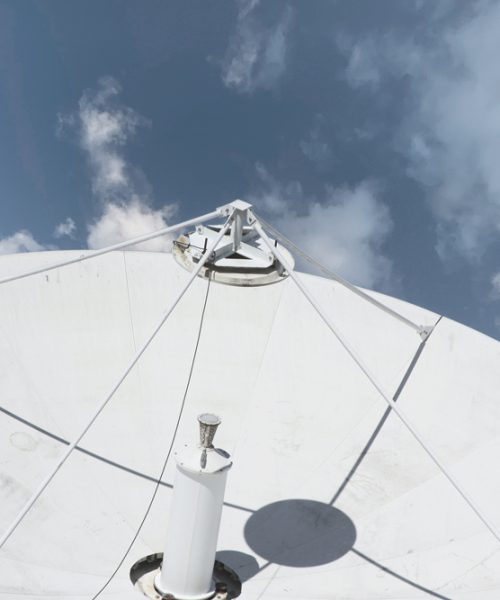 PRIVASAT SDN BHD
Experience
Seamless Global Connectivity with VSAT Broadband Solutions
Pioneer in supply, installation and managing reliable VSAT (Very Small Aperture Terminials) or Satellite Internet/IP based solutions in Malaysia. 
Our focus is to improve connectivity by utilising satellites to provide seamless communication that are independent of geographical barriers or terrestrial infrastructure. It's the optimal solution to keep industries sectors such as Plantations, Oil Mills (offshore and onshore), small and medium enterprises connected, both on land and sea.
PRIVASAT also specialises in SDWAN solutions and Imaging Solutions using Earth Observation Satellites.
Bi-Directional Data
Total Amount of VSAT Bi-Directional (Inbound & Outbound) Data Consumed In 2022
Miri - Ladang Baru
Most Remote High-Speed VSAT Broadband Connection Land-Based Site
VSAT
BROADBAND / SATELLITE INTERNET
CUSTOMERS BY INDUSTRY SECTORS
VSAT Satellite Dishes
Largest Number of Satellite Dish or Antenna Installations From One Customer
Connected Sites
Number of Sites Deployed And Served With VSAT Broadband Solution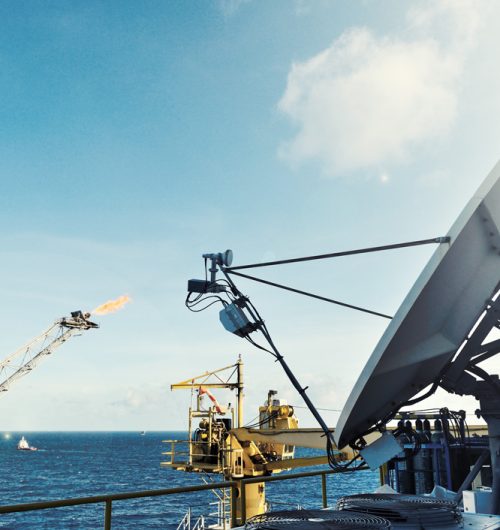 PRIVASAT SDN BHD
PRIVASAT today has put in place one of the most advanced VSAT Satellite Broadband / Satellite Internet network in the region. The Satellite Broadband technology is based on MEASAT-3D and SES-12 for Ka-band and MEASAT-3 for C Band respectively. Our services covers the whole of Malaysia's land and water including Asia Pacific region. The satellite gateway is hosted at Cyberjaya.
ADVANTAGES OF
VSAT BROADBAND SOLUTIONS
UNLIMITED CONNECTIVITY, VOICE, SECURITY & MANAGED SERVICES - ALL IN A SINGLE SOLUTION
#1

VSAT Solutions Specialists
PRIVASAT has been working with many plantations such as FELCRA, Sawit Kinabalu, UMB and many more for over 10 years, connecting their remote estates back to HQ, providing them the connectivity for them to run their agriculture applications smoothly.
#2

Broad Spectrum
of Solutions
PRIVASAT offers a broad spectrum of broadband services: ranging from Managed Network Services to Broadband Internet Access and a wide range of value-added broadband applications such as Video Surveillance, Telephony, M2M, Video Conferencing, and Satellite IP VPN services
#3

Efficient Bandwidth
Our solutions consists of "One-to-Many" Distributions (Multicast and Content Distribution), ensuring a more efficient bandwidth-on-demand, over a large user-base.
#4

Versatile Connectivity
Enjoy reliable satellite integrated voice, data and video communication, with the ability to easily integrate with other terrestrial and last mile technologies to address your business requirements.
#5

Fully Managed Network
Experience quicker service request turn-around, efficient fault recovery and management from our hassle-free single point of contact. Our 24/7 network operation centre ensures constant service monitoring to ensure that your business is in good hands.
#6

Extensive Coverage
Enjoy secure connectivity for your business even in the most remote locations where no terrestrial network infrastructure is available. Our reliable satellite network is supported by multiple antennas pointing to various satellites and complemented with an extensive terrestrial network.
WE BELIEVE
Broadband Connectivity is the 4th utility
and one of the key factors in the
development of any country and can
help achieve a nation's GDP targets.

APPLICATION & SERVICES
PRIVASAT VSAT BROADBAND
Many locations are still far from terrestrial connectivity and PRIVASAT's VSAT Solutions can bridge that gap.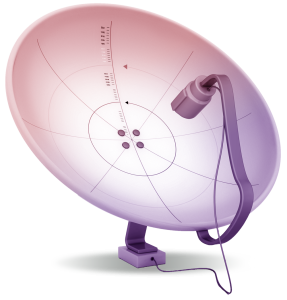 Broadband On Demand
High speed Internet service nationwide with flexible link capacity to accommodate bursts in data traffic.
End User Pay Only for the services they actually consume.
Applicable for
I/   Home Users
II/  Small-Medium Enterprise
III/ Plantations & Oil Mills
IV/ Corporates
V/  Public Users (Hotspots, etc)
VI/ Maritime & Offshore Users
All Broadband Access Services are subjected to PRIVASAT'S TERMS OF SERVICE.
State-of-the-Art PRIVASAT Satellite Terminals is capable of providing 100Mbps download and up to 10Mbps on upload.
Fully IP Based, IPv6 Compliant, supports L2 & L3 links.
Asia-Pacific wide coverage with uniform access, quality and price.
Anywhere, anytime communication as PRIVASAT bypasses congestions of terrestrial land lines –"Always-ON" connectivity.
Complete Suite of Solutions including but not limited to Fixed, Maritime and On the Move with Dedicated & Shared connectivity.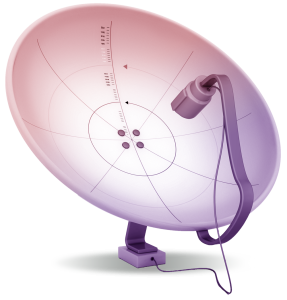 Customised Shared Bandwidth
According to corporate configurations and requirements.
Bandwidth Allocation for each site through a user-friendly web interface. Also supports standard GRE Tunneling protocol.
Intranet based – Private Network to connect company's remote locations together.
Extranet based Connection between company and its suppliers/customers.
Low Costs, tunneled connection with Quality of Service (QoS) to ensure reliable and secure through put
Extends Geographic Connectivity, reducing operational costs.
Shared Infrastructure and self-managed throughput for each location.
Eliminate the Need and Costs for expensive dedicated leased line network.
State-of-the-Art IPSTAR User Terminal with built-in GRE tunneling protocol to reduce cost of router.
SINGLE Satellite Hop between HQ and remote offices.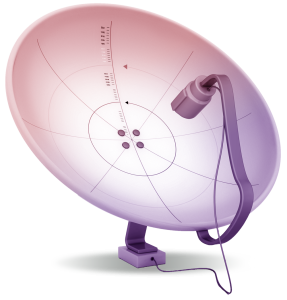 Corporate Internal Phone
Supports corporate use for internal phone & fax between HQ and remote branches
Rural Telephony
PRIVASAT supports rural telephony network reach every part of the country regardless of distance
Broadband Internet Access
Public users (Hotspot, Public Internet, Internet Cafe)
Anywhere, Anytime Nationwide service and Quality of Services (QoS).
Substantially Lower Voice Circuit Cost than the SCPC/DAMA (Single Channel per Carrier / Demand Assigned Multiple Access).
Enables Multiple IP Applications apart from VOIP such as Internet Broadband Access, Video Conferencing and Multimedia.
Cost Effective
VSAT Broadband Solutions
Services
& Consultancy
Intranet
&VPN
Security
Surveillance System
Leased Line
Solutions
Innovative
Solutions
Services
& Consultancy
Kurtz-above (Ka), Kurtz-under (Ku) Band & C-Band Broadband Solutions
VSAT Broadband Solutions
Maritime & Offshore VSAT Broadband Solutions
Machine to Machine (M2M) Connectivity & Broadband Solutions
Software-Defined Wide Area Network (SDWAN) Connectivity & Broadband Solutions
Video Surveillance
Advance Analytics & AI Solutions
Intranet
&VPN
Security
Surveillance System
Leased Line
Solutions
Innovative
Solutions