CHAIRMAN / INDEPENDENT NON-EXECUTIVE DIRECTOR
DATO' AZMAN
BIN MAHMUD
Age & Nationality
Gender : Male
Age : 62 years
Nationality : Malaysian
Academic/Professional Qualifications/Memberships
Agricultural Engineering Alumnus,
University Putra Malaysia
Board Committee Membership
Chairman of Board of Directors
Date of Appointment
Board Meeting Attendance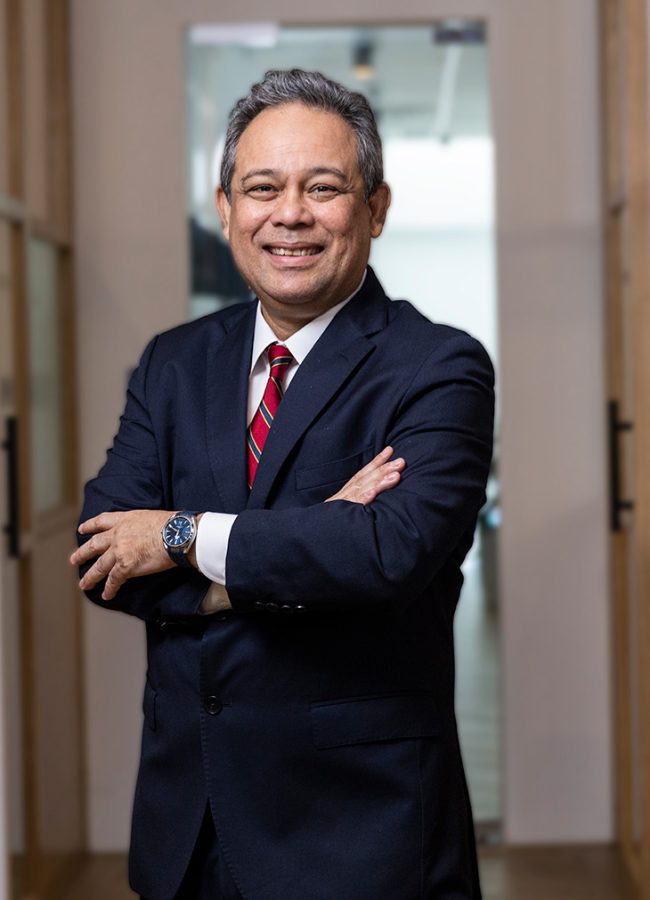 Dato' Azman Bin Mahmud ("Dato' Azman") was appointed as an Independent Non-Executive Director of PRIVASIA Group on 10 May 2021 and as Chairman of PRIVASIA Group on 14 June 2021.
After having served with the Malaysian Investment Development Authority (MIDA) for over three decades, Dato' Azman ended his tenure there as the Chief Executive Officer. He had the enviable responsibility to drive investments into the country and lead the team in advising, formulating and recommending strategies, policies, investment and industry development programmes in the manufacturing and services sectors to the government of Malaysia.
In his former role as CEO of MIDA, he was also pivotal in attracting foreign investments into the country, in addition to being instrumental in driving domestic investments in various industries and sectors.
Now helming the stewardship of Export-Import Bank Malaysia Berhad (EXIM Bank), Dato' Azman is enthusiastic about using his vast industry and investment know-how in driving and positioning Malaysian businesses from all over the country in their global business ventures, as per the Government's mandate. He is also highly sought after by several leading key organisations to be on the board of their organisations for his wisdom and expertise.
Dato' Azman also helms the Chairmanship of several boards of companies and organisations, which includes Cnergenz Berhad, Panasonic Malaysia Sdn Bhd, Panasonic Manufacturing Malaysia Berhad, UPM Holdings Sdn Bhd, SME Aerospace Sdn Bhd Bhd.
He also holds other Board positions in GDEX Berhad, Texchem Resources Berhad and Kulim Technology Park Corporation, in addition to being a member of several organisations related to the development of businesses and investments and as an investment panel member for Penjana Kapital (an entity established by the Ministry of Finance in July 2020). He is also the Board of charitable organisation Akademi Transformasi Asnaf Perlis MAIPs Sdn Bhd.
His past leadership repertoire includes directorship in Malaysia Petroleum Resources Corporation (MPRC), Collaborative Research in Science, Engineering & Technology (CREST) (Chairman), Regional Corridor Development Authority (RECODA) (Director and Member of Audit Committee), InvestKL, Johor Corporation (JCorp), Special Task Force to Facilitate Business (PEMUDAH) (Permanent Member), Cyberjaya Implementation Council (Permanent Member) and Iskandar Regional Development Authority (IRDA) (Member of Approvals and Implementation Committee (AIC)).